Because of work and family commitments the time that I get to spend with my boyfriend is quite limited this holiday and so whenever we have a full day to spend together we want to make the most of it while neither of us is too tired from a long day at work. On Saturday we got up early (for a weekend - neither of us are morning people!) to run some errands, the sun was shining so I decided to give this lime green skirt that I picked up in the Motel sample sale it's first outing. However five minutes after leaving the door I had to run back to the flat to put on a slip as the wind was meaning it was a constant battle to avoid showing the whole of London my underwear!
SKIRT Motel - VEST Tesco - CARDIGAN Uniqulo - EARRINGS Gilda's Tryst
Once I was more suitably attired I headed out again to spend the afternoon wandering round Soho, Oxford St and Mayfair. I finally told the other half about this blog (I still feel very self concious about this activity) his first question? Do I bitch about him on there. I then persuaded him to take some outfit photos to me which led to me prancing around moronically in an alleyway. I was having too much fun for most of the photos to be flattering, my face scrunches up in a very unfortunate manner when I laugh, but a few were salvagable.
After, staggering home to snuggle on the sofa with the deliciously trashy Bond film 'You Only Live Twice' before braving the rain to catch up with friends.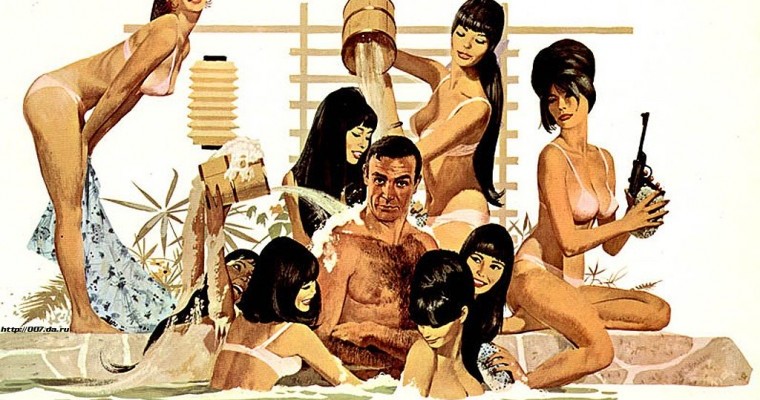 There were some nice 60's clothing moments in the film, however (clearly thanks to Mr Bond's sexual powers) I couldn't find many stills of women wearing more than a bikini!